Autumn is almost upon us, but who said you had to pack up your garden furniture as soon as the sun went in?
Now is a great time to consider installing composite decking and giving your garden a make-over to cater for those cooler months ahead. That way you can sit back and watch the beautiful changing colours of Autumn.
Tip 1 – How to give your decking area a warm autumn ambience
Extra lighting, a crackling fire pit and a few minor tweaks to furnishings will keep your patio cosy and warm as the evenings draw in.
Warm white fairy lights are great for making an outdoor space look inviting. Whether you arrange them around your current furniture or install poles on the outskirts of your decking to hang them on, they will ensure you can sit out for longer and give you a fantastic ambience. They also frame your space beautifully.
If you're not lucky enough to own a house with an indoor open fire, here's your perfect chance to enjoy a warming blaze in your garden.
A fire pit or chiminea will keep you and your guests warm and will make your outdoor living area look cosier. They are not only practical, but they create a wonderful atmosphere, and of course there's always the option of toasting marshmallows!
Outdoor heaters will offer you a great alternative if you're not keen on open fires, and of course candlelight somehow instantly warms a space – if not literally, certainly psychologically.
Tip 2 – Wrap it up!
Cosy blankets, pillows and throws on your furniture will keep out the cold and add a pop of colour to your living area. And why not try faux furs and wool cushions, which will create a nest-like finish.
Make sure your garden furniture is weather-resistant. Furniture made from materials like powder-coated steel, teak and polyresin wicker are built to withstand the elements.
Make sure you protect your composite decking from scratches by adding protection to feet of furniture.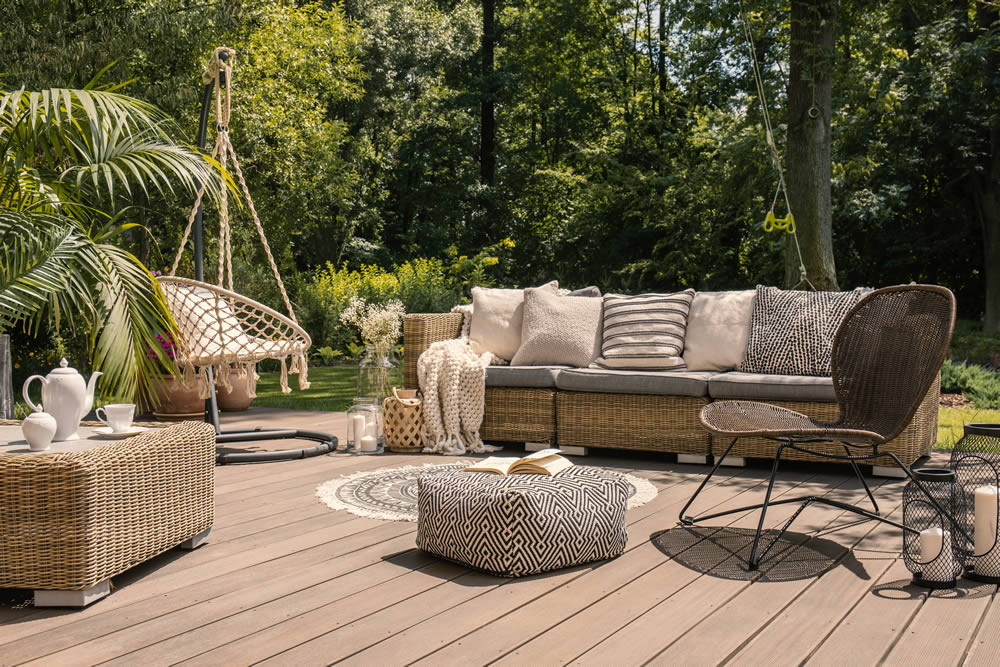 Tip 3 – Add some shelter
Although our composite decking is weatherproof, you're not! Creating some shelter will help protect you from the wind and rain and allow you to enjoy a warmer, more intimate place to relax.
You can create a shelter in a few ways:
Set up a parasol
Build a pergola
Go all out with a full gazebo
Whatever option you choose, you can keep warm and dry and enjoy your outside space as the winter draws in.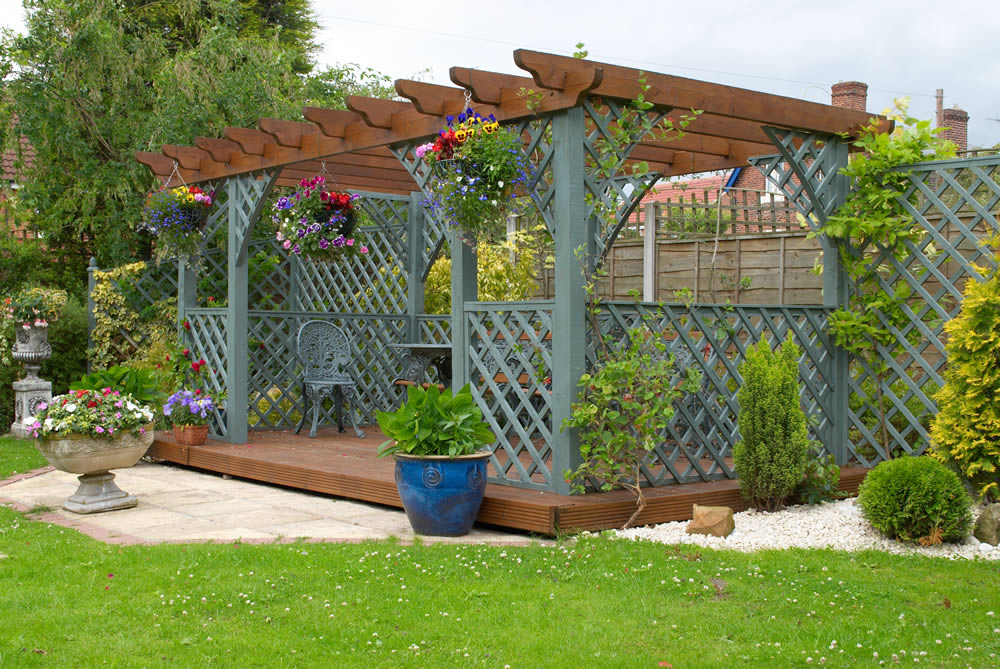 Tip 4 – Add a hot tub
There's a reason that hot tubs are so popular all year round: because they make you feel warm and relaxed – any time of the year..But it feels especially good when the temperatures drop!
Whether it's a solo soak or a party with friends, the hot tub is always there, inviting you to come outside.
Solid composite decking is the ideal platform for a hot tub. With additional strength compared to hollow counterparts and reduced slip qualities of our Xtreme Advantage decking, you're onto a winner!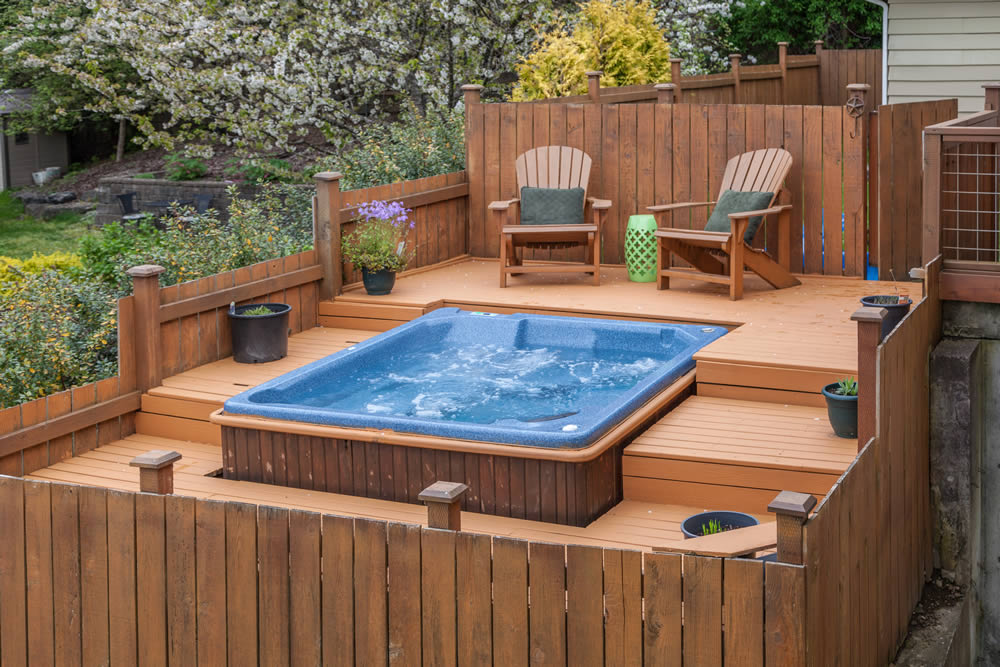 Tip 5 – Make your garden as colourful as autumn
Outdoor areas can be dull and drab as summer comes to an end and winter approaches, so get your gardening gloves on once more and make that extra stretch of effort for Autumn.
Planting colourful plants in your garden will help the area to be a nice place to relax in throughout the colder months ahead.
You can enjoy a bit more variety and have a nicer view from your decking area. Rosemary, holly, pansies and dogwood are just a few varieties to consider.
So, you can still enjoy your garden despite best of the weather being behind us.
Why not take a look through our range of roofing membrane? We also stock various pins, nails and fixings for roofing and window requirements.