Having a decking area in your garden can be extremely appealing, especially when it comes to entertaining guests and throwing summer garden parties, as it makes the perfect area for your garden furniture or for a BBQ.
If you have yet to build your decking area read our blog "Choosing the right decking for your home". This will give you more information on the different types of decking available.
In this blog, we will explain how to maintain your timber decking and all the stages involved to ensure your decking stays looking presentable. It is worth noting that the steps described are suggestions, you should always speak with a timber decking expert, who will be able to give you precise instructions for maintaining your decking.
Firstly, it is important to say that timber decking is extremely high maintenance and requires regular attention.
Three important processes you should be aware of, when it comes to the maintenance of your timber decking are:
Clean Your Decking Boards
You will need to ensure you regularly clean your decking area to minimise the build-up of mould and mildew. There are a couple of ways of ensuring your deck area is kept clean. First, be sure to give your decking area a quick sweep to remove any dust and debris that may have built upon the area. You then have the option to pressure wash your deck boards or manually wash the area with warm water and mild soap.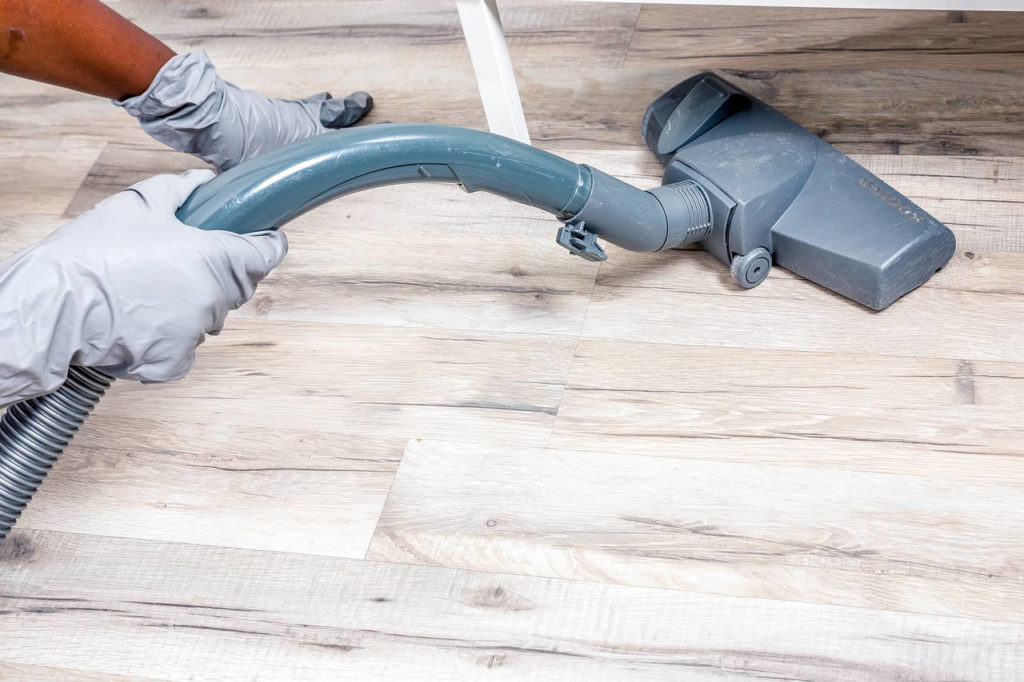 A pressure washer is probably the easiest and quickest way to wash your deck – though be careful it is not a high-powered or a heavy-duty washer. It is also important that you use the wide fan nozzle so you do not risk damaging the wood fibres of the deck.
An alternative method to clean your decking area is to use warm, mild soapy water with chlorine-free bleach if you feel you have a build-up of mould and mildew. Do not be tempted to use any chlorine-based bleaches, this will damage your boards.
It is important to know that once your decking has been washed you need to allow it to dry out completely before staining or painting the area.
Restore Your Decking
Once your decking has been thoroughly cleaned, replace any damaged deck boards that may be cracked or have become rotten, before moving on to protecting your boards. This can become quite costly as over time if your decking has not been treated well, you may find yourself replacing a lot of boards.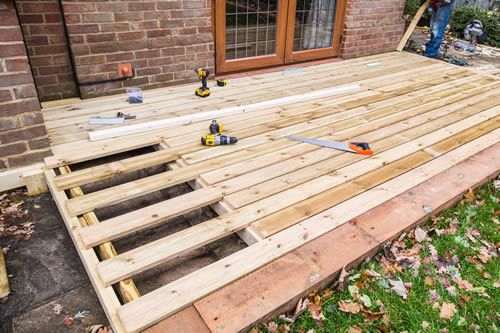 Protection
There are a few ways you could protect your deck, either by staining, oiling or painting the boards. Each one has its own pros and cons and will suit you differently depending on your needs.
Oiling is the best option when protecting your deck as it coats and protects your decking boards thoroughly by getting into all the structural cells of the wood. It is good to know that decking oil applies as a liquid, however, once dried, the oil solidifies filling in the pores and cells, this means that dust and dirt are less likely to get in between.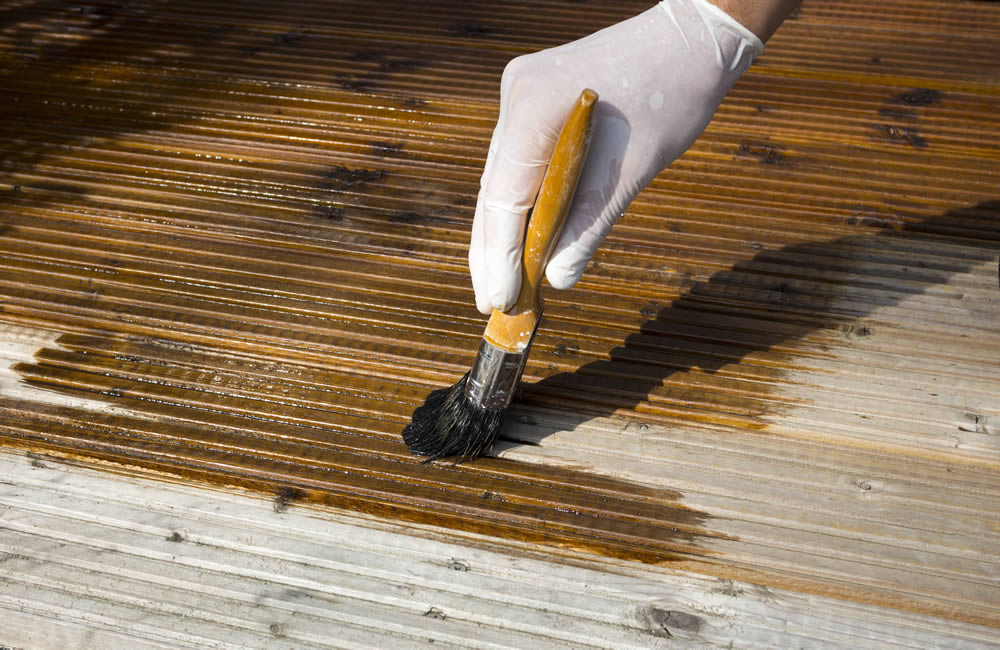 Decking oil should be applied in two coats with a soft-haired brush. This allows the oil to be distributed evenly down the board and works like a sponge to soak up any surplus oil that may be applied. The first coat will allow for the wood to be coated for protection, the second coat supports the first layer and deepens the colour of the wood (if you have opted for a decking oil with colour). With painting and staining, you may notice that the layers begin to crack as the wood expands. This is usually down to the weather however this does not happen when oiling your decking area.
If you choose to stain your deck, you need to remember that this option will only apply a colour to your deck boards. As the stain is not able to get in between the structure of the microscopic cells of the wood, dirt is likely to build up. When using a decking stain, you will need to apply a coat of decking sealer (such as decking oil) to ensure your deck boards are properly protected.
When it comes to decking protection, the painting will need considerably more thought before making a final decision as once you decide to paint your deck, there is no going back.
Essentially, painting adds a layer to your timber decking so if you have any damaged or rotten boards, you would be able to hide them by painting over your decking area; however, this does mean you would be losing the look and beauty of the natural wood.
Paint does fill into the gaps and cracks of the natural timber wood which means it is easier to clean off the dirt (depending on the colour you decide to go for). On the other hand, because the paint is a thick layer, it can become slippery during wet and cold weather, depending on the finish of your paint.
An Alternative Solution – Composite Decking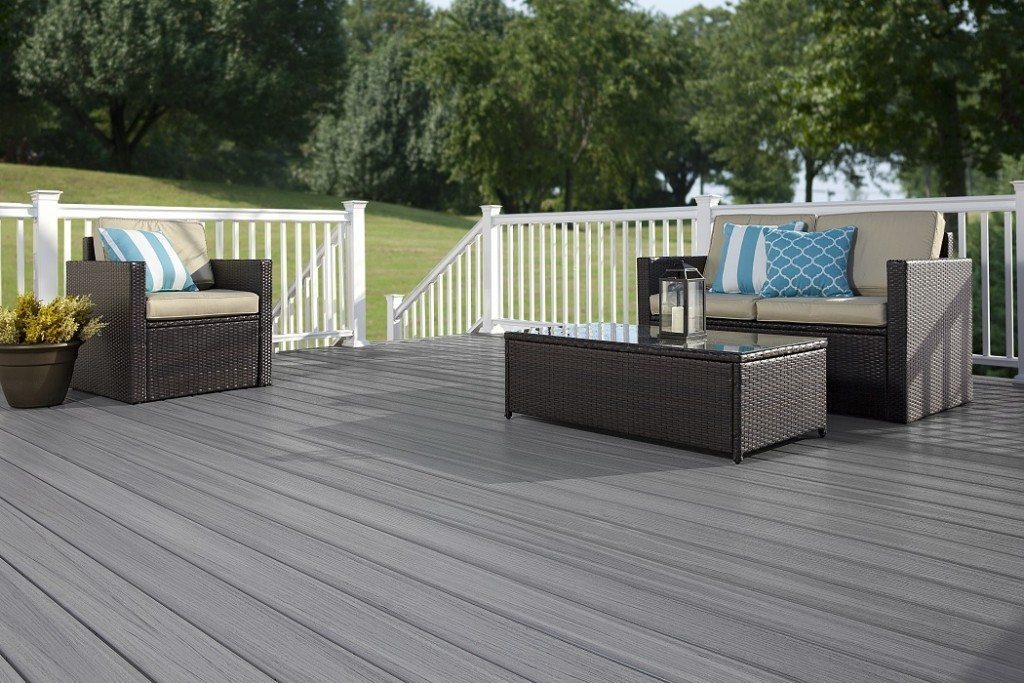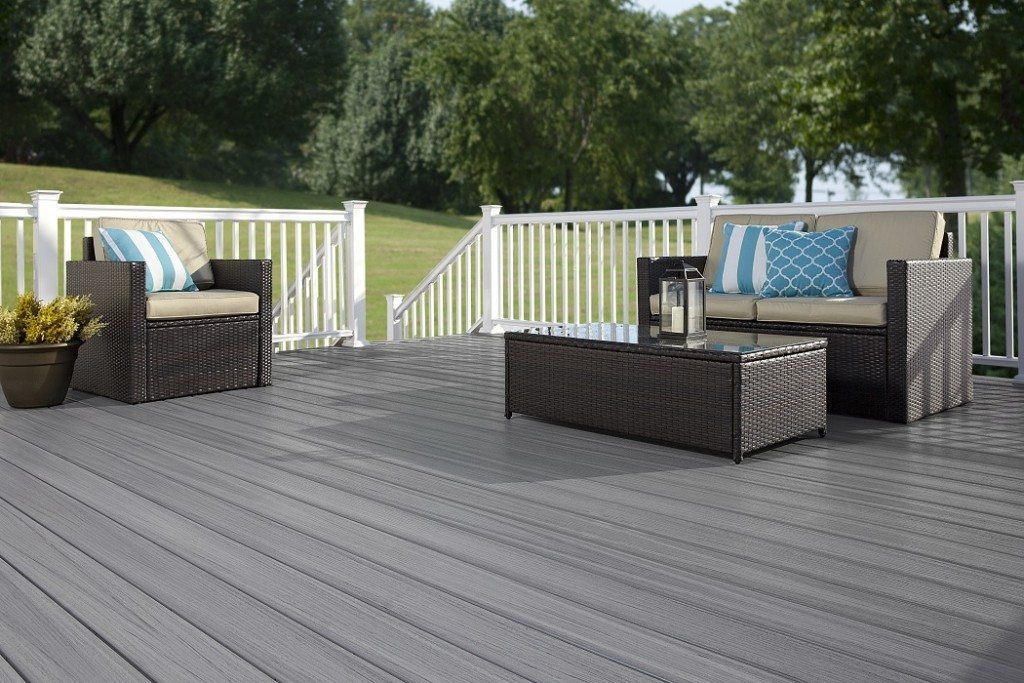 As you may have gathered after reading this blog, there are several factors that need to be considered when maintaining your timber decking area. As mentioned previously, although the initial cost of having a timber deck is quite low, over time you will be spending a lot of time and money on the upkeep of your boards – because of the rigorous and regular cleaning, board replacements and protection required to keep your decking area looking nice.
A solution for this would be to go for a solid composite decking alternative. Although you would be investing more into these boards, there is minimal maintenance required so need to buy any oils and paints or spend hours sanding your boards; a quick wash with mild soapy water will keep your decking looking new. It is also very unlikely that your boards will need replacing as your boards will never rot, splinter or crack. The best thing about Fiberon solid composite decking is that it comes with a 25 year residential warranty.
At Fix Direct, we offer a range of Fiberon solid composite decking boards that come in a variety of lengths, colours and finish. Our premium range includes Horizon, Sanctuary and Xtreme Advantage. If you are quick, we also have several options in our clearance range.
For more information send us an enquiry, email us at enquiries@fixdirect.co.uk or call us on 0116 288 7719.