For many years now, composite decking has been a favourable option for outdoor areas, all over the world. We are exclusive Fiberon composite decking suppliers in the UK. These solid, long-lasting, realistic, superior quality boards with a stain and fade guaranteed are the ideal choice for your garden. Fiberon is manufactured to very high standards in the USA and provide fully-capped options (this is where the compounded wood/plastic composite is sealed) for extra protection and quality.
Decking Boards With A Realistic Look
The Horizon, Sanctuary and Xtreme Advantage ranges all feature exotic wood tones and are embossed with wood grain patterns to emulate hardwoods, providing a natural finish to your deck. These decking boards are available in varied lengths including 2.44m and 3.66m and a range of exciting colours including Espresso, Latte, Earl Grey, Ipe and Teak.
Top Timber Decking Alternative
Offering up to a 25 year warranty against stain and fade, we pride ourselves on providing the highest quality of solid-core composite decking, with optimum performance throughout the year. Cheaper hollow varieties can be less hard wearing with potential for internal moisture build up and the onset of mold. The PermaTech layer, means that the decking boards have a protective, high strength coating ensuring they will never need painting or staining, making them incredibly low maintenance and saving you time and cost.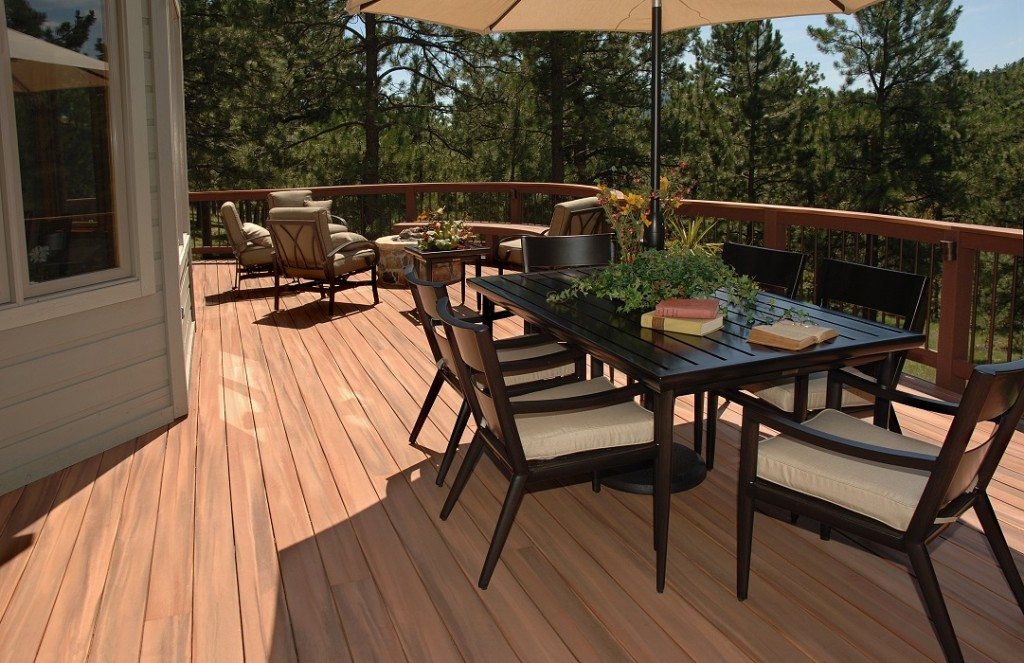 Composite Decking Doesn't Crack Or Splinter
Unlike regular timber decking, composite decking will never crack or splinter, making your decked area safe for bare feet and pets. This makes them particularly suitable for jacuzzis and pools, where feet are less likely to be covered and exposed to the elements.
Cost Efficient Decking Boards
With no need for sanding, staining and painting, Fiberon composite decking is low maintenance and looks great all year round with a simple soap and water wash. Composite deck boards never rot, crack or splinter and are extremely durable. Installation is a long-term investment, saving you money and maintenance time in comparison to timber decking.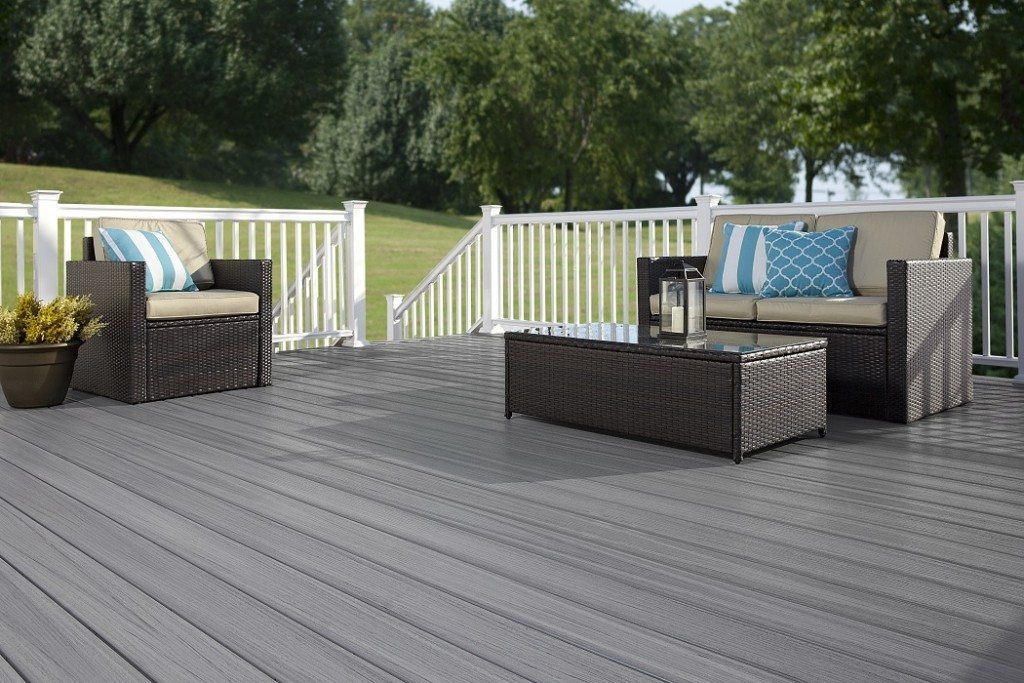 Eco-Friendly & Recycled Materials
Every year, in the UK, 275,000 tonnes of plastic is used; plastic can take approximately 500 years to decompose, proving to be a major issue as it ends up in our landfills and ocean. As opposed to regular timber wood decking, composite decking is made using recycled wood and plastic and is toxic-free, decreasing the level of deforestation and being environmentally friendly. Furthermore, you can also purchase our recycled plastic joists online for a complete eco-friendly structure.
Browse and shop online across our full range of composite decking to find the best match for your garden and enjoy a beautiful decking area for years to come.